La COVID-19 es una enfermedad infecciosa causada por un nuevo virus que no había sido detectado en humanos hasta la fecha.
El virus causa una enfermedad respiratoria como la gripe (influenza) con diversos síntomas (tos, fiebre, etc.) que, en casos graves, puede producir una neumonía.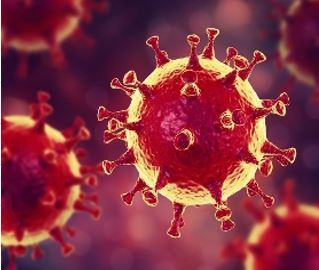 ¿Cómo se transmite?
Las personas pueden contraer el coronavirus a partir de otras personas infectadas por este virus. La mayoría de las veces, esto ocurre cuando una persona infectada estornuda o tose, dispersando pequeñas gotas de agua por el aire. Esas gotitas pueden aterrizar en la nariz, la boca o los ojos de una persona que se encuentra cerca, o ella las puede inspirar.
Higiene de manos: Lávate las manos frecuentemente con agua y jabón, hazlo siempre tras ir al servicio, tocar animales, estornudar, estar en contacto con personas enfermas y antes de comer o manipular un alimento.
Mantén dos metros de distancia con otras personas si tienes tos o fiebre y evita el contacto estrecho con personas que tengan tos o fiebre.
Tapatela nariz y la boca al toser o estornudar:
con el brazo flexionado o con un pañuelo desechable y posteriormente lávate siempre las manos.
Todos los viajeros son responsables de prevenir su salud.
Estimado huésped, la familia Hotel Portón de san Joaquín se une al esfuerzo mundial en la lucha contra la propagación del virus COVID – 19.
Si es usted es extranjero y entro al país entre la semana del 11 de marzo de 2020 es nuestra obligación informarle que el Gobierno de Colombia ha declarado cuarentena voluntaria por 14 días luego de su ingreso al país.
En la recepción del hotel contamos con Gel Anti- Bacteria y Tapabocas si usted presenta alguno de estos síntomas. "Fiebre, Dolor de cabeza, Tos, Dolor de Pecho, Malestar general y Escalofríos".
Recuerde que tenemos servicio de Medico domiciliario en donde lo pueden atender en la comodidad de su habitación.
Gracias por su colaboración y su apoyo.
Att: Administración
"COVID-19 is an infectious disease caused by a new virus that was  not detected in humans until the date.
The virus causes a respiratory illness like the flu, with various symptoms (cough, fever, etc.) that, in severe cases, can lead to pneumonia. ". 
How is it transmitted? 
People can get the coronavirus from other people infected with this virus. Most of the time, this occurs when an infected person sneezes or coughs, dispersing small drops of water through the air. Those droplets can land in the nose, mouth, or eyes of a person nearby, or they can inhale them.
What protective measures are there?
Hand hygiene: Wash your hands frequently with soap and water, always do it after going to the service, touching animals, sneezing, being in contact with sick people and before eating or handling food.
Cover your nose and mouth when coughing or sneezing with your arm flexed or with a disposable tissue, and then always wash your hands.
Keep two meters away from other people if you have a cough or fever. Avoid close contact with people who have a cough or fever.
All travelers are responsible for preventing their health.
Dear guest, the Hotel Portón de san Joaquín family joins the global effort in the fight against the spread of the COVID – 19 virus.
If you are a foreigner and entered the country between the week of March 11, 2020, it is our obligation to inform you that the Government of Colombia has declared voluntary quarantine for 14 days after entering the country.
At the hotel reception we have Anti-Bacterial Gel and Cover Caps if you have any of these symptoms: